Contact:
Email: TSFC@gmx.com
Jack Hughes 07938 676314.
Jason Ball 07719 225 965.

Wednesday afternoons:
Ages 10-16.
4:30pm-6:30pm.
Heathcoat Primary School,
Broad Lane, Tiverton, EX16 5HG.

Wednesday evenings:
All ages.
8pm-10pm.
Moorhayes Community Centre,
Lea Road, Tiverton, EX16 6SU.
About the club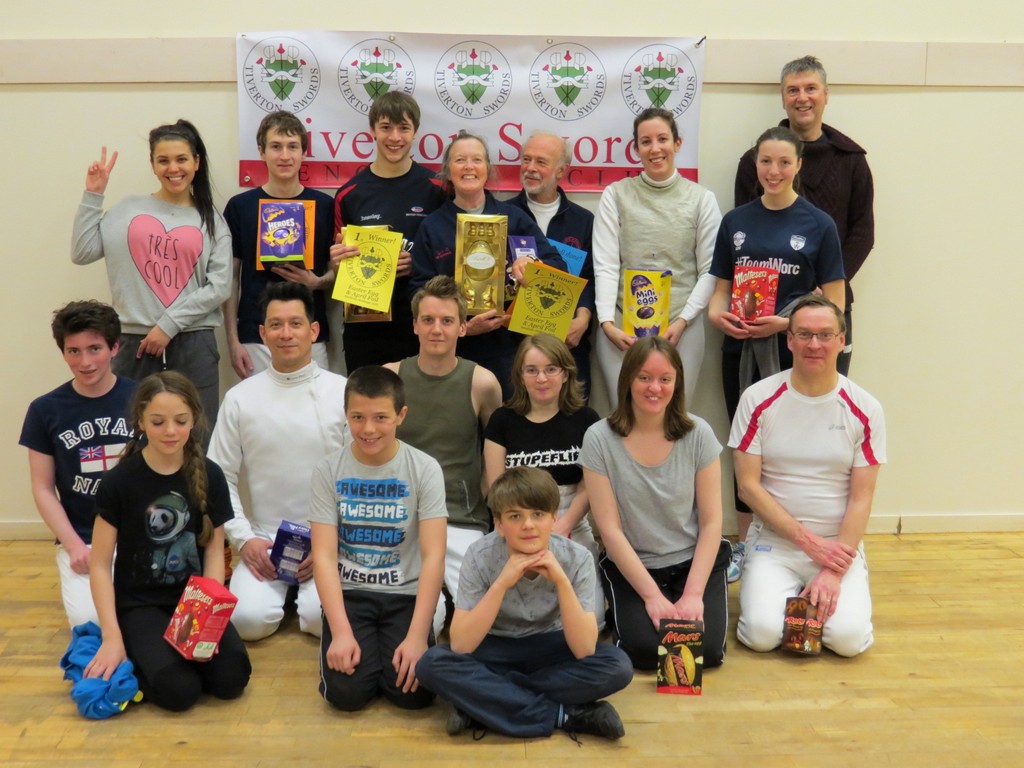 Above: we welcome fencers of all ages.



We take pride in running a club with a friendly atmosphere. You can fence for fun, to learn the fascinating art of swordplay, or you can choose to train for tournaments. Recently, members of Tiverton Swords have collected various county and regional tournament medals, and some have been invited onto Devon's county team for the massive Excalibur inter-county tournament.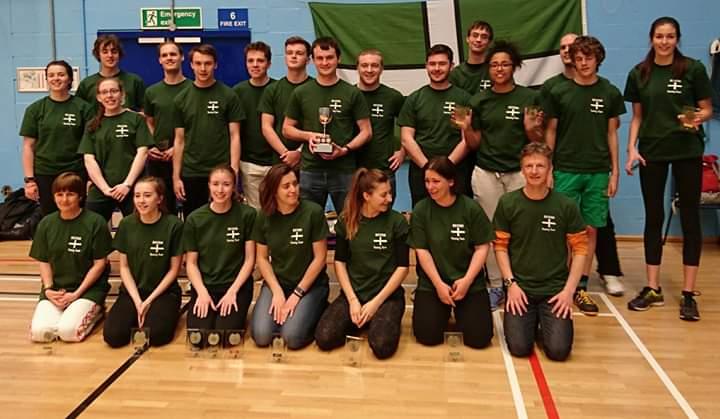 Above: Tiverton fencers have often been selected for Devon's Excalibur teams.



The club was established by Ben Hodgson in 2008. Tiverton Swords Fencing Club is affiliated to British Fencing, and although we are a small community club, we have strong links with the BF South West region and the Devon County Fencing Union. Like most clubs, we rely on volunteer power! We truly appreciate all the kind support from the local community, such as Moorhayes Community Association, the Viscount Amory Charitable Trust, private donors, companies such as Roundcube Sports and fellow clubs such as Wellington Swords and Barnstaple Fencing Club.

Coaching
Ralph Mills and Jason Ball coach all 3 weapons - Épée, Foil and Sabre. Members get individual lessons for free! Private lessons available for non-members. Ralph Mills runs the Barnstaple Fencing Club and has a long experience of fencing that began with school fencing classes and county competitions. Jason Ball has previously coached and fenced for the University of Kent at Canterbury.

The Management Committee
Chairperson: Jason Ball.

Head Coach: Ralph Mills.
Treasurer: Andrew Cullerne.

Secretary / Armourer: Alexander Scott.
Welfare Officers: Leon Cauchois and Vicky Cauchois.
Under-15s representative (parent): Bryan Hughes.
Club Policy Documents